Portraits, Interiors and a Ride Down the River — Recap of the first couple months of 2017.
It's been a while since I've updated my blog, so here goes for… I'm going to break 2017 into several posts.
The year started out a little nerve-racking when my biggest and most steady client decided to shut down the e-commerce part of their business. I know better than to put "all my eggs in one basket," but financially I wondered how I would make up the loss of that income in a short time. Well, my faith and also my belief in myself definitely paid off and the year went well with the addition of several new clients and quite a few fun shoots.
January and February always tend to be my slow months, but they seem to get busier with each passing year. Even though I no longer shoot sports, I still pick up track meets for schools during those months for several reasons: (1) I just love shooting sports and it still kills me that I walked away. (2) It's income during a slow time with the commercial and editorial side of my business. I picked up several universities including: Tulsa, Florida, Georgia and LSU. The meets during those months are enough to keep my skills somewhat sharp, and feed the sports shooting side of my soul.
I also shot some fun portraits, started a new working relationship for At Home in Arkansas and the Walton Family Foundation, and kept things going with some of my regular clients like Arkansas Business and Arkansas Children's Hospital.
The coolest photoshoot experience those first couple months was a ride down the Arkansas River on a tugboat. I photographed the scrap from the Broadway Bridge for Big River Steel before it was recycled. It was pretty amazing to stand on a barge next to the remnants of a bridge I had driven over countless times, and even run across for races. It's crazy that something so massive could be broken into small pieces and pushed down the river.
Here are a couple of iphone selfies from the trip.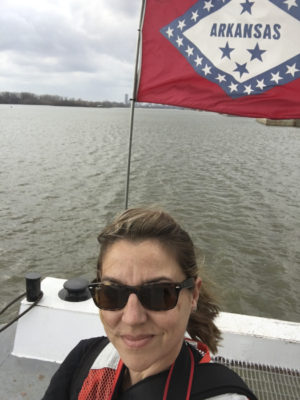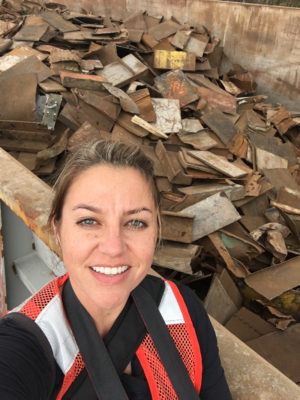 I photographed the newly opened Brightwater in Bentonville, Ark., for the Walton Family Foundation. It's an academic division at NWACC and is a center for the study of food. This was a fun shoot because it combined my love for photographing interiors with my love for shooting people. The design is wonderful and I absolutely love the plates that cover the ceiling, all the clean lines and, of course, the abundance of light.
Here are a few images from that photoshoot, and you can read more about the facility on the WFF blog.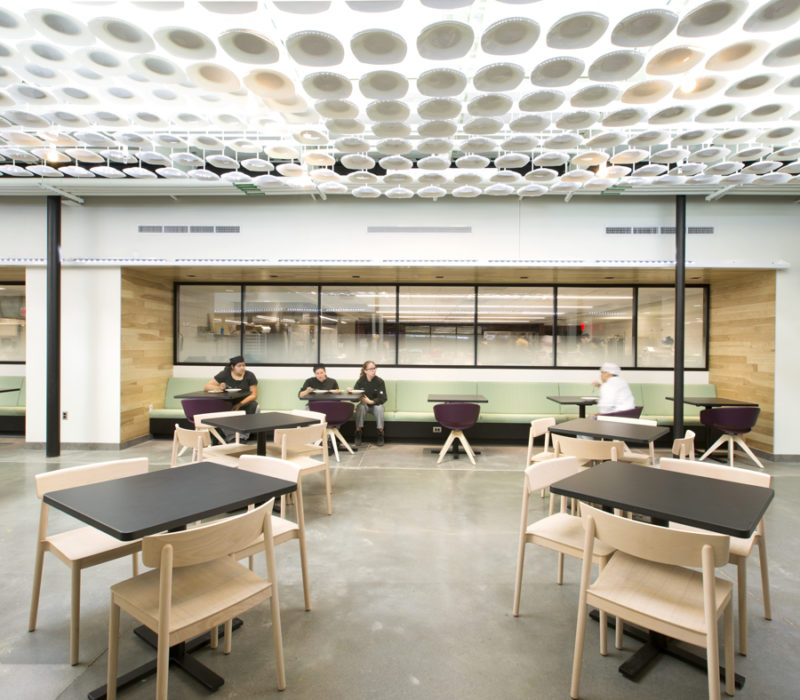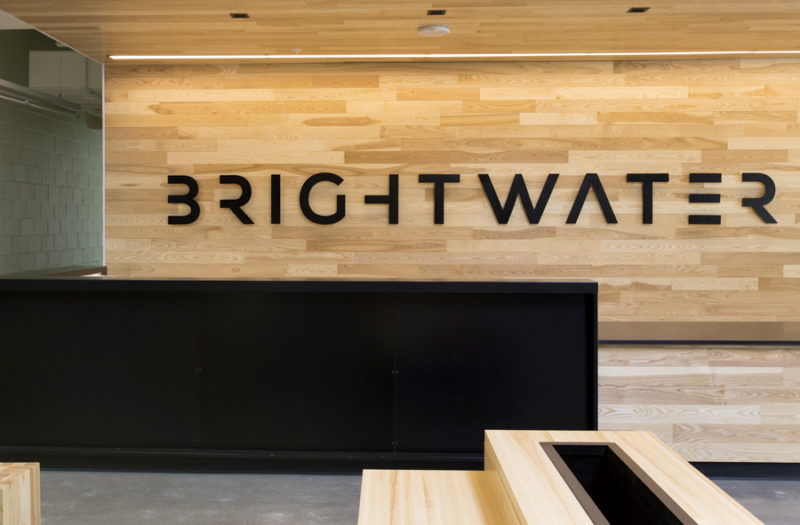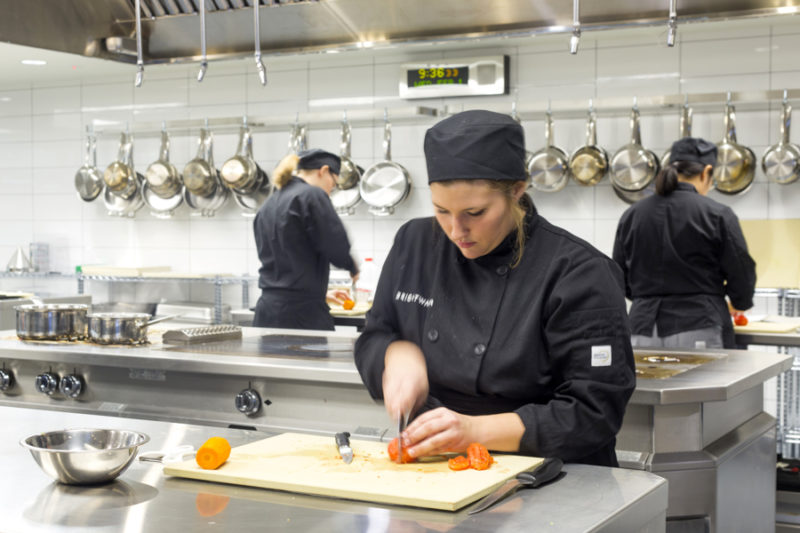 I also had a few portrait shoots at the beginning of the year that produced some fun images. One was for the Northwest Arkansas Business Journal of Justin Delaney, co-founder of Menguin, an online tuxedo rental company. I met Justin at the Fayetteville office and found a very small wall that had a wonderful turquoise color. The space was super tight once I was set up with a light, camera and tripod, but I knew this was the right space and I had to make it work. Justin had an employee helping with the styling for the shoot, and when she reached in to adjust his bow tie, I knew it was the shot. I learned a long time ago to stay behind the camera because sometimes it's the unplanned things that make the best images. I really like how everything came together in the portrait.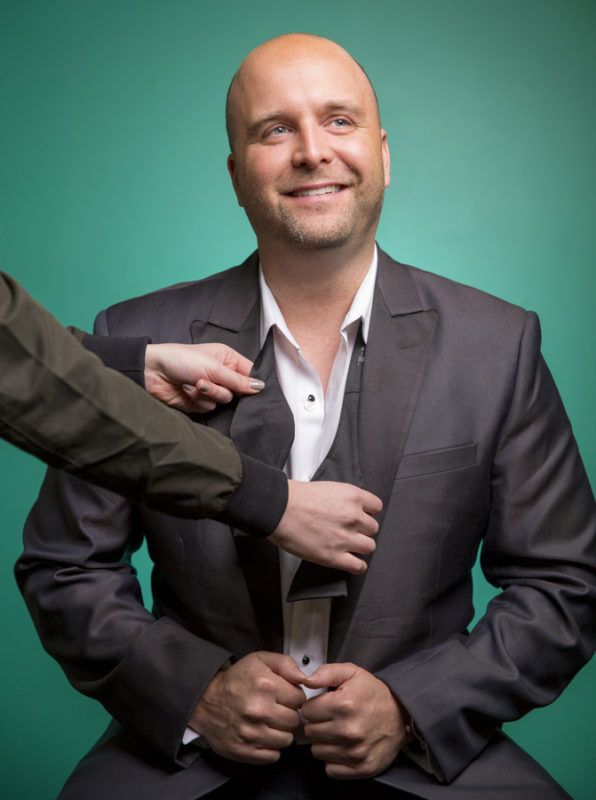 I also photographed an artist in Bentonville for her website and promotion of her brand. Her studio is in a converted garage in her home, and the light in the room is amazing. While the natural light was abundant, I used studio lights to add a pop of contrast. Here's a link to her online profile if you would like to see more of her artwork.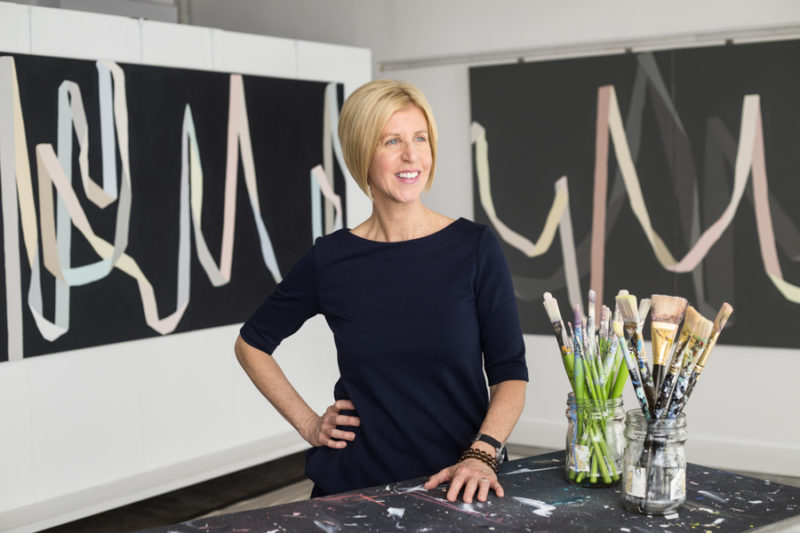 I took my first assignment with At Home in Arkansas to photograph the owners of Assemblage, a husband and wife team Christian and Heidi Batteau. They are housed in a re-purposed seed mill in Whitter, Ark., and create some of the most beautiful hand made wallpaper I've ever seen. Their work, along with their client list, is pretty impressive… not to mention they are some of the nicest people I've photographed.
.